About The Nissan Elgrand E52 2010 - 2016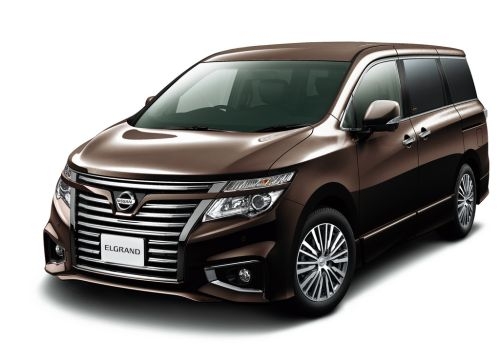 The 3rd Generation Nissan Elgrand E52 is the most up to date version of the Elgrand Family.

The slick eye-catching design makes the Nissan Elgrand E52 a masterpiece. The chrome fixtures, metallic paint work and curves on the body design gives the E52 an elegant feel. The vehicle is equipped with LED Daytime Running lights, which have been re-designed to the latest specification. The Elgrand is available in 2WD and 4WD with the 2.5 V6 and 3.5 V6 engine which come with plenty of power. The top spec Elgrand E52 is the VIP variant so if you have the budget it is recommended you buy top spec.

The E52 has many alloy wheel designs, if you want to stand out from the crowd go for the 18inch multi-spoke wheels. The interior has its own perks it comes different layouts and design. If you want the vehicle as an office on wheels, this is the perfect vehicle for you. There are captain seats available which recline, heat and massage your body, this is an optional extra. You can have this vehicle as a 6-seater or a 8-seater depending which specification you require and your budget. The middle seat can be adjusted to turn around 240mm to face each other.

Latest Technology has been added to the E52 such as intelligent brake assist (IBA), ECO Fuel Efficiency, and Collision Ultrasound sonar sensor Assist Brake override Etc. All additional safety equipment has been added to vehicle to keep you and family safe.

If you are looking for a luxury MPV, the Nissan Elgrand E52 is definitely the perfect buy.