About The Nissan Elgrand E51 2002 - 2010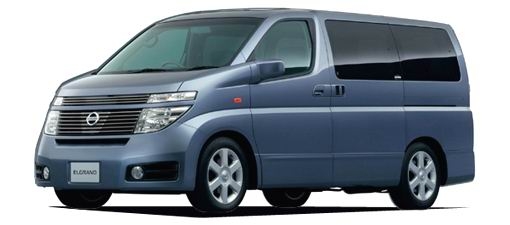 In 2002 the Nissan Elgrand was re-released for its second generation upgrade, further enhancing its benefits and key feaures.

The E51 Nissan Elgrand is a considered to be a luxury MPV for large families. It is widely used for night sleepers, the luxury, comfortable seats fold into a bed, which is quite comfortable for a car, They are definitely an admirable looking MPV.

There is a lot of pulling power thanks to its large 3.5 litre V6 engine. It also comes in a rear wheel drive mode or it can be switched to 4 Wheel Drive mode for maximum control over difficult terrains. This vehicle is amazin for leisure activties such as camping, towing things or getting through icy / snowy conditions in winter. The Elgrand E51 is synonimous for comfort, making long journeys a confortable and enjoyable for all the family.

The Elgrand E51 has undergone some elaborate innovations by instroducing various new technologies such as CARWINGS, GPS tracking location system, lane control, assisted braking as well as reversing cameras. Some of these features were only previously avaiable on the the higher spec models however most of these features are fit as standard.

The 2008 Nissan Elgrand models started to introduce further innovations in specification such as 4 view camera, which provides all round view of the vehicle. Some other popular features have started to be added including voice activated controls for phone calls and sat nav. High end audio systems from BOSE are now an added feature.

Other than being an amazing family vehicle, it can also be used for business. With complete re-organising of the interior to incorporate desks and tv monitors.